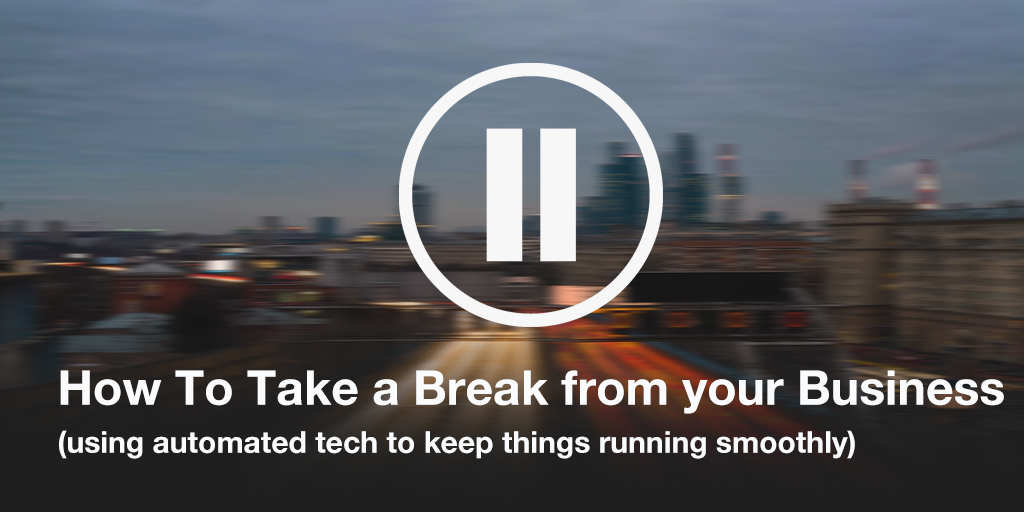 If you're taking a break from your business this Easter, good on you!
Here are a few tips to use automated technology to keep it running smoothly:
• Schedule a post on your website and social media platforms to signal that you will be on a break and between which dates this will happen. That way your customer knows what day to come back so they don't waste their time.
• Don't forget to activate any camera or alarm systems while the business is closed. Also consider leaving lights on in brick and mortar storefronts and a sticker with "No cash left on premises" which may deter would-be thieves.
• Set up a voicemail message bank with pre-recorded voice message on your main business contact number with the dates of your business break or the date you will return to normal business hours, along with a message wishing them a safe and happy break. It's always better to have this voiced by you, a real human being, instead of a prerecorded voice. Customers can leave their message for you when you come back fresh from your break.
• Send employees a template out-of-office email message which they can edit, to include the break dates, date of resuming normal business hours and a message wishing them a happy break- as above. Here employees can also customise the template to include alternative email or phone numbers to contact. This suits some businesses but not others, depending on the industry you operate in. Otherwise, you can give an emergency contact in your out-of-office email only to your employees if your customer doesn't need to know this.
• Set up a virtual assistant or consider writing a FAQ web page so that your customer is not left in the lurch should a common problem come up. Also add a contact or a form at the end of this page so that your customer has somewhere to direct their query if the FAQs do not answer this for them.
• If you don't have a marketing team, make sure any automated information such as promotions, newsletters, blog posts or social media posts are paused until the break is over. Most people are out of town or not paying that much attention to their work emails so save it until after the break.
• Set up a disaster plan in case of technical glitches or emergencies. Nominate at least another person (the other being yourself) who will remain in town and be available for such emergencies and supply them with keys and procedures so that they know how to handle the emergency.
Related Articles
Exxa Home
Managed IT Services
Why choose a managed service provider to do your IT?